Pet Days 2020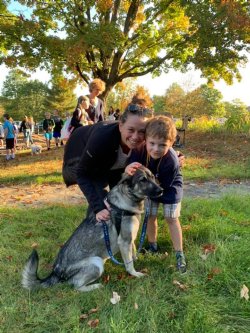 What

Pet Days 2020

When

10/22/2020, 8:15 AM

–

8:45 AM

Where

Grandparents' Field (Behind the Jane Jackson House Field)
BFS's Pet Day is a one-of-a-kind, not-to-be-missed annual community building event! This year, parents and students will meet down at Grandparents' Field on designated days from 8:15am - 8:45am for a socially distanced pet parade!
Tuesday, Oct. 20th - Kindergarten & 6th Grade
Wednesday, Oct. 21st - 1st & 7th Grades
Thursday, Oct. 22nd - 2nd & 8th Grades
Friday, Oct. 23rd - 3rd, 4th, & 5th Grades
A couple of things to note:
Pets can be live (we've had dogs, cats, goats, horses, chickens, fish, you name it!), a drawing, a photograph, stuffed, even pet rocks!
Participation by everyone is encouraged.
Masks are required for everyone!
Please park down by Grandparents' Field or in the overflow parking at Peddler's Village with your child and pet.
Parents, students, & pets will go to Grandparent's Field, find their grade's side of the field, locate a circle where your family can be appropriately spaced 6' feet apart, and then each grade will take turns parading down the middle of the field to show off their pet.
We do need to ask that all parents leave promptly following the festivities.
Copy to Google Calendar
•
Download iCal Event