Fall Frolic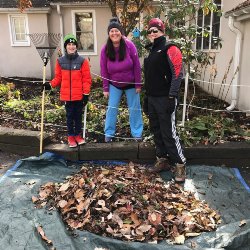 What

Fall Frolic

When

11/7/2020, 8:00 AM

Where

On Campus
Nothing says fall at BFS like a good frolic! This year's frolic activities will be simple and fun - leaves, mulching, general clean-up of the gardens and trails. A sign-up genius will be sent out closer to the date for families to sign-up for 1 hour blocks at designated areas on campus.
For everyone's health and safety, we will need to:
Limit the number of people per garden area
Make sure children stay with their parents or guardians at the designated areas at all times
Bring your own garden tools
Wear masks at all times
Keep school bathrooms closed, so please be sure to use the restroom before arriving on campus
Thank you for helping give back to the school community and campus!
Copy to Google Calendar
•
Download iCal Event